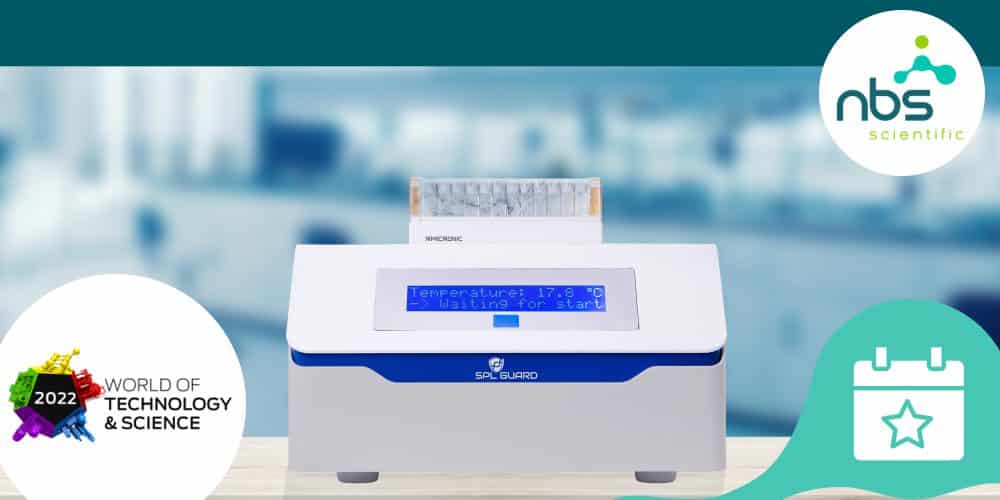 VOTE FOR US! TECH AWARD 2022!
This year we also participate in the Techaward 2022! This year we participate with our newest product: SPL Guard Arizona. This powerful single rack thawing station is equipped with the newest techniques. The Arizona also qualifies for the Green Tech Award!
Do you want to vote? Vote for the Arizona via this link (Dutch):
Want to know more about the newest Arizona? Please continue reading the text below!
THE SINGLE RACK THAWING STATION SPL GUARD ARIZONA
We proudly present the SPL Guard Arizona. This newly launched thawing station is built to thaw a single rack evenly. The Arizona can defrost an entire Sample Storage Rack in 6 minutes from the vapour phase of liquid nitrogen to 5°C. Every Arizona is set to reach 5°C. If you want a different temperature, this can of course be adjusted upon delivery.
Thanks to defrosting at a consistent speed, the quality and integrity of the samples for downstream research is guaranteed. The Arizona has a compact design, so it takes up little space in your laboratory environment. The Arizona works with a wide range of SBS sized racks from different brands such as Micronic, FluidX, Matrix and LVL Technologies.
SAVE ELECTRICITY WITH THE ARIZONA
A unique feature of the Arizona is its stop function. When the correct temperature is reached, the Arizona switches off immediately.
If the Arizona has reached the correct temperature, you will hear a beep which indicates that the Arizona is ready. After this the Arizona switches off the fans immediately. By turning off the fans a lot of power is saved compared to other models on the market. This makes the Arizona a green solution to defrost your samples evenly.
VOTE FOR THE SPL GUARD ARIZONA
Do you want to vote for us? Vote then via this link (Dutch):